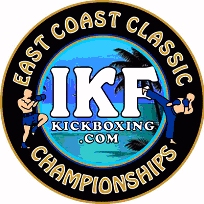 This passed weekend, East Side's junior fight team competed at the IKF East Coast Classic in Myrtle Beach, SC. Congratulations on a job well done!
"Toxic" Travis LaPrairie entered into a full bracket and fought 2 fights in 1 day. After putting on a dominant performance in both fights, Trav won in a unanimous decision for the IKF Junior featherweight title.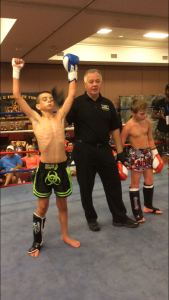 "Bad News" Brad LaPrairie fought a hard fight and while it wasn't his best showing, he manned up and dominated the third round to seal the victory and claim his third Muay Thai title.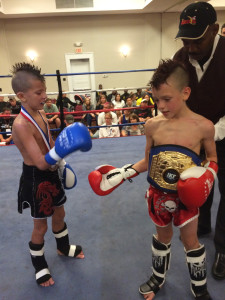 Quinn "Quinnja" Acebedo was forced to go up a division after not receiving a match up in his original weight bracket. Fighting an opponent much taller and outweighing him by 5 pounds, Quinn showed massive amounts of heart and grit. Quinn's very first fight was a 3 round war and Quinn was able to keep it competitive and maintain composure. Unfortunately, he came up short in a close decision. Even though he didn't get the win, Quinn won over the crowd and is a true people's champion. We couldn't be prouder of our youngest fighter.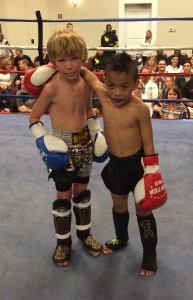 Christina "Lil Bit" Linn had a dominant performance and won by second round TKO via punches and knees. She fought against an IKF World Champion and local SC favorite but that didn't psych her out. Christina maintained composure and put on a mean, technical Muay Thai clinic on her opponent, forcing her coach to throw in the towel.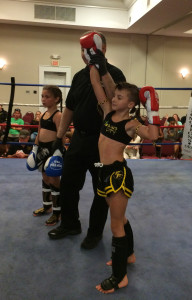 Great job kids, way to represent East Side!